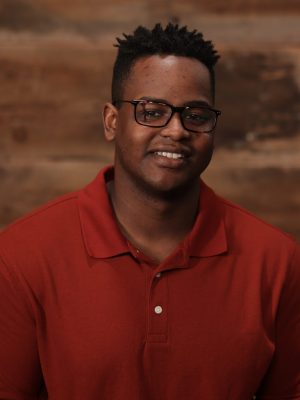 E3 Ministries' Engage camp provides an engaging, comfortable, and safe environment for middle/junior high and high school students to know, love, and serve Christ. It is an overnight camp from July 3rd to July 7th and will take place at Camp Chautauqua in Miamisburg, Ohio. This is the 5th year in a row Venture Student Ministries has attended Engage Camp! We believe Engage camp is important because we see many students make decisions for Christ (seven students from just our group last year!) and even more take crucial steps in their walk with God.
Julian Brodie and Everett Tye
Check Out the Highlights from Last Year's Camp!
FAQs on Camp Registration
I know someone who Doesn't Go To Guide Church but they want to come to camp? Can They come to camp?
Yes! We strongly encourage our Venture Students to invite their friends to come to camp! In fact, we award a $25 scholarship to any student who gets a friend (who has not come to Venture before) to register for camp!
My Student is going to 6th grade? Can He go to camp?
Yes! We do allow 6th graders to go to camp. If you have any concerns about your rising 6th grader, contact us!
My student Takes Medicine? Will there be Someone there to help them take their medicine?
Yes! There will be an on-site nurse to help students take their medicine. If you have any concerns about your student's medical needs, contact us!
The Cost of Camp is $315.
Can I register my Student even If I can't pay right now?
Yes! You can complete registration without paying! Be sure to use Sponsor Code "GUIDE100%" at the end of your registration. Use of this code allows you to register your student without paying the full cost of camp.
Do You Offer Scholarships?
At Guide Church, we don't want anything to serve as a barrier for a student to go to camp. Scholarships will be awarded on a case-by-case basis. We strongly encourage our teenagers to participate in our fundraising events.  Read more about how we are raising funds to ensure every student has an opportunity to go to camp.
The dates for camp are July 3rd-July 7th. We will leave around noon-Monday, July 3rd and return around noon Friday, July 7th.
You can register for camp here! During registration, be sure to enter Sponsor Code "GUIDE100%" at checkout. Be Sure to check the box, or the code won't be applied! We recommend registering on a laptop or computer.
What does My STudent NEed to bring?
You can download a packing list here.
I Don't have a Laptop or Computer. How can I register?
Stop by one of our Venture Student Ministries Wednesday Nights and we will gladly let you use a computer to register your student!
Pictures from Last Year's Camp