It's TIME for Easter Egg-SPLOSION! This year we are taking ANOTHER STEP forward adding many more inflatables, way more candy & even more FUN!
If you're a parent, we want you and your children to feel welcome, no matter your background or history. All are welcome, be sure to tell a friend, it's going to be fun! 
Registration starts at 1:00 PM and the first wave of EGG-splosions will be begin at 2:00 PM on Saturday, April 8th. (don't show up right at 2 PM or you will be late.) 
 Easter EGG-splosion is held at the FRANKLIN COUNTY FAIRGROUNDS 4100 Columbia Street, Hilliard, OH 43026. (Be sure to enter at the Northwest Pkwy entrance.) Parent or guardian must be present to participate! By the way, we are doing this rain, sleet or snow.
DID WE MENTION THIS EVENT IS FREE- See you there!
Before the EGGsplosion begins your kids can enjoy fun on one of our MANY inflatables or stop by for a picture with the Easter Bunny!
All the kids are separated into 3 different waves depending on age so that older kids don't trample younger and ALL KIDS get plenty of candy. TRUST ME there will be PLENTY of candy! This year will be over 70,000 pieces of candy and eggs.
THEN the EGG explodes!!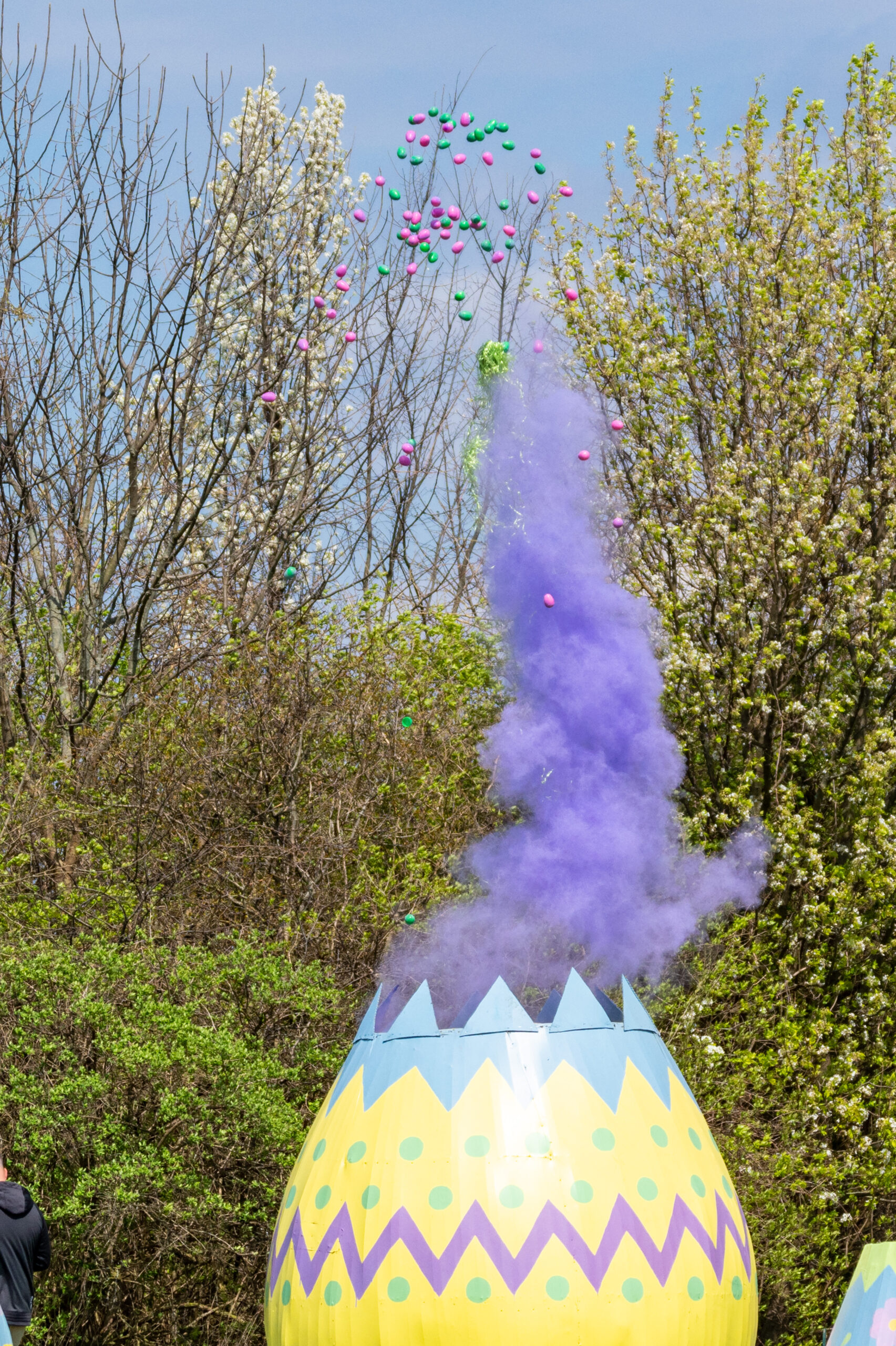 Some of the EGGS have prize tickets which make it possible for you to win a HUGE PRIZE! We are kinda famous for this… we invest a lot into making sure your kids enjoy the EGGsplosion event. Want to be apart of it in 2023 then register and get FREE tickets below (it will save you time) and we will see you there!