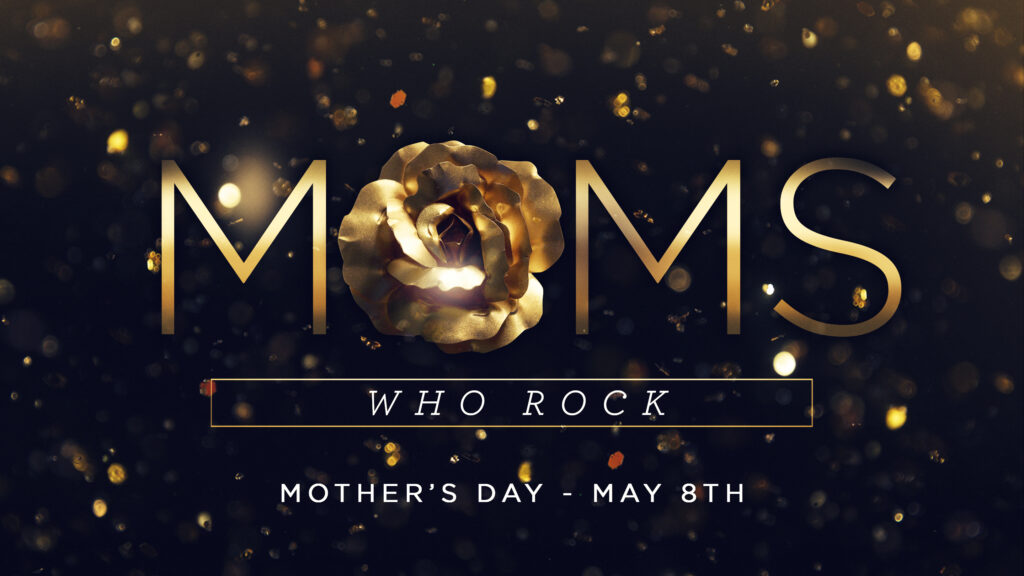 Here are our SUBMISSIONS for 2022:
Allision Norris
My wife and mother to my child helps keep us grounded in the lord. She is our alarm clock, house cleaner, taxicab, and our rock. Without her life would be 100 times harder. She does so much for us and the church to her I'd like to say thank you.
Alyssa Sheline
Alyssa is always putting others before herself . She goes above and beyond to be the best mother and wife she can be for her family. And is always involved in local fundraisers and various charities in her community to help others in need !
Alyssa Sheline
Alyssa is an amazing person to know. She is a dedicated employee but what really amazes me is her dedication to her family and children. She never lets a negative event impact her mood or behavior. She always spreads her love to those around her and to watch her light up when she talks about her family is inspiring. We all know times get hard and as a mom we tend to take it on for the entire family. Alyssa takes these on with ease and a smile that never falters.
Alyssa Sheline
I am Alyssa's dad, so my list of things that make Alyssa great is quite long.  Her heart and her courage are top of the list. She has approached a very challenging "blended family" scenario with more love and grace than I can even fathom. She has been very open and loving to the bonus children while learning how to be a mom to her own baby/toddler.  She has tried very hard to create a positive working dynamic between the two households, in spite of the fact that her efforts are not returned at all.  She creates an active and stimulating environment for all the kids, adding fun experiences to their family life on a regular basis.  And she does all of this and more while working full time, maintaining strong relationships with our family, and also chasing God.  I honestly don't know how she does all that she does.  So I pray for her.  And I ask that the church pray for her, and all the other wonderful moms.  I am so very proud of her. I love you, Punkin.
Alyssa Sheline
I've known Alyssa since she was a child. And mother is the job she has always been best suited for. She has succeeded beautifully in not only becoming a mother to her own child, but also taking on twin toddlers at the same time. Through it all she has shown all of them love and grace beyond her years.
Alyssa Sheline
Every time I hear Alyssa talk about her kids at work, you can tell she genuinely cherishes and appreciates her kids. She is a fantastic momma!
Alyssa Sheline
She's compassionate, understanding, and loves to have fun with her kiddos!
Alyssa Sheline
Alyssa is a very caring and attentive mom. Her girls (3 + one on its way) see a mom striving to give her best everyday, even when it's not the best day.  She shows them how to be strong but sensitive, be curious about life, take risks, mistakes are okay, laugh, have fun, and challenge yourself to learn constantly and have new experiences. Alyssa demonstrates to her girls, taking care of yourself only makes you a better person to love and care for those around you.  She's not afraid to express happiness or share a good cry.  She has given them a love for books and using their imaginations. Alyssa has the biggest heart.  Her girls know they are loved beyond measure. She's A #1 in my book. Happy Mother's Day!!
Alyssa Sheline
Alyssa goes above and beyond for her children's happiness. From walks to go see Pete the peacock to matching cheetah shoes, she is constantly on the go, loving them every step of the way. Alyssa, please keep being, well, YOU!
Alyssa Sheline
She cherish her child and the other children in her life. She is about to give birth to her second daughter. She go's above and beyond to make sure that everyone it takin care of on a daily bases. She is the sweetest person you could ever meet.
Alyssa Sheline
Alyssa, one of the most fondest memories I have of you is when you were a toddler with your binky in your mouth nurturing your baby doll in your arms with so much LOVE! It's the same nurture and LOVE when I watch you with your girls today!   Happy Mother's Day, Niece! Love you!
Alyssa Sheline
My niece, Alyssa was born to be a "Mommy".  From the early years of playing Mommy to her dolls, babysitting for cousins, neighbors and watching out for her teenage friends, Alyssa took care of everyone.  She is a loving, caring, nurturing and heartfelt individual. Alyssa has already won the "BIG" prize….her FAMILY of whIch she will always be their "MOTHER".  Alyssa, you rock!! Happy Mother's Day:)
Alyssa Sheline
My wife is a true angel, inside and out.  She is our foundation, our soul and our happiness.  Her love is never ending and her relentlessness is breath taking.  Motherhood comes naturally for her and that's something to celebrate.  Happy Mother's Day baby. You rock!
Alyssa Sheline
Alyssa is a hardworking and loving mother.  She has worked for FST Logistics for almost 4 years and in Feb. was nominated for a prestigious company award for her process improvement ideas.  More importantly, she is a dedicated and loving mother.  Her family always comes first (as it should) and she puts her heart and soul into raising her amazing family!  She is without a doubt a MOM THAT ROCKS!
Alyssa Sheline
Alyssa is the epitome of the verse "love is patient, love is kind…"  She's a mother that walks with grace and love with everything she does.  She cherishes her entire family with loving guidance. She is this generations matriarch.  I am so fortunate to have her as my daughter-in-law.  Love you!
Alyssa Sheline
Being a mom comes so naturally to her and the love she has for her children shines through everything she does. She is kind, thoughtful, and compassionate and passes these traits to her girls
Alyssa Sheline
From the time she could hold a baby doll in her arms, Alyssa Sheline has been an amazing Mom! When she was still young enough to be in a stroller herself, she was so attentive and nurturing to her Bitty Babies. They went everywhere with her, and they never rode in the car until she had them carefully strapped in their car seats. As a pre-teen and teen, Alyssa was the one who happily took care of all of the babies and children at family parties. She has always had a very special connection to kids, and her love and devotion to her incredible husband Jon's beautiful girls is inspiring. Now with their precious daughter Alaiah and another sweet baby girl on the way, there is no one who could be a better mother to these little girls than Alyssa. Alyssa was made to be a Mom and she is such a blessing to her children and to all who are lucky enough to know her!
Betty Chacon
My Mom was the Best God could ever gave Me. She Rocked because she was very cheerful to be around and such a good travel partner. She was respectful but quiet a joker, she was a high school teacher in the best "Dangerous Minds" (movie) environment and mother of 4. She was able to talk straight forward to give you a tough word and make you think or give you a kind conversation to make you smile. Either way you ended up loving her more. Stubborn to ask for help but always willing to help others. I'm very grateful for all her care, lessons and values that have helped me shape the Woman and the Mother I am know. I miss her so very much and I hope she can be somewhat proud of me, but I know she is in good hands 🙂
Carolyn Smith
Thankful doesn't begin to touch on the amount gratitude and admiration I have for the woman I am lucky enough to call 'mama'.  Through all life's trial and tribulations she never wavered or lost her faith. She kept her head high, and trusted that god had more of a plan for her. She has always been, and will forever be – the heart behind our family. Without her, each of us would be lost. She often reminds us we are not alone, and is always pushing us to stay the course (even when it would be easier to give up). She is the one we all run to for our smallest of problems, and biggest victories – forever in our corner. She is honest, courageous, and honorable. Her strength is something I strive to obtain everyday. God knew I needed YOU when he made you my mom. 
Happy Mother's Day Glammy! Because you are too glamorous to be called Grandma.
Chelsea Abram
Chelsea is the best mom I could ask for. She was here for me when my birth mom left. She is strong and nice and takes care of all 4 of us kids. She deserves this more than anyone. I love you mom
Chelsea Abram
My mother is so great because she is my step mom, since she's my step mom she didn't have to love me. She chooses everyday to wake up and love me. And that's what makes my mom so special.
Chelsea Seymour
Chelsea has wanted nothing more than to be "MOM" to a wonderful child or children. God must have a different path for her because pregnancy for her seems to be a struggle but she keeps fighting through and is determined to make the best of the situation knowing that God's plan is greater for her.
Chelsea and Patrick decided to begin their fostering journey so they could give the love they have and the families those children so need.
Chelsea has faced a lot over the past three years' and she has continued to overcome the obstacles that she thought were going to be impossible considering the devastation she faced that day in June of 2019.
She fought and came out on top and with all of the devastation she faced she knew she needed and wanted to continue on the path of fostering/adoption to change the lives of those who need her the most.
I cannot even begin to tell all of you how amazing Chelsea is at being the Mom her two little fosters need in their lives. It doesn't matter that they aren't her children biologically, she gives them more love and so much of her heart each day. I mean let's face it she loves the children when no one else in their lives do. She is smiling again and she has found what God has called her to do. She is giving the love and her heart to those that need it most. She would have multiple children in her home if they could. They just don't have the space but she has a heart so big that the love she has for children would last forever. 
Chelsea is nothing but amazing when it comes to being a "MOM" She has faced that God's plan is a little different for her but she will continue being the Mom he has called her to be.
Chelsea-
Jim, and I are so proud of you! You keep rocking being the MOM to those boys and all those other kiddos who lives you have blessed or that you will be a blessing to.
Jamie Hissam
Jamie is a great mother and wife. She excels at love and respect. She has a heart and desire for Gods Word and understanding where to apply things as she walks. She helps our family and friends grow spiritually by pointing to scripture any time there is a need. She is so humble and loving, never sees herself better than anyone and denies herself constantly for the needs of others. Her heart stands out among so many because God created her so special. She is a perfect heart of our home, and best friend to spend the rest of my life on earth with. Her love for our kids is incomparable. Our family is better every day because of her. We love you Jamie.
Janette Dennison
My mom rocks for a multitude of reasons, but I will try to keep it short and sweet…just like her. First of, my mom wasn't given the best example of what a mother should be when she was a child, but she was able to rise above that and become an extremely loving, caring mom. My mom is my absolute best friend and without her, I wouldn't be here, in more ways than one.
I am grateful that God saw her and knew she needed a little sidekick, and gave me to her. My mom is so supportive and she has been there for me through everything. She goes above and beyond for her kids, without even asking her., she is truly selfless. If that isn't real love, then I don't know what is.
I am so thankful that she is my mom and I love her more than I could ever say. And even though I may joke around sometimes, I promise never to put her in a nursing home. I love you, mom!
Kari Pena
I'm nominating Kari because she has been instrumental in my walk with Christ! Both of us being moms of 4, she's someone I can look to for guidance with the struggles/battles that come with being a stay-at-home mom. Anyone who knows her, knows how strong of a woman she is. Full time mother, Full time teacher, full time pastor's wife and  puts all her effort into whatever she's called to do. She's absolutely a mom who rocks and I want her to get and feel the recognition that she deserves!
Kelli Aler
This young lady has spent her life serving in every aspect of her life.  As an educator, the heart she has for the children she crosses paths with is evident by the impact she has had in their life. She takes what she does as an opportunity to pour herself into them and doesn't look at what she does as a "job."  There are countless hours on nights, weekends, and summertime that she sacrifices for those students.  That is just the start.  When I met her 22 years ago, I had two children from a previous relationship.  From the moment she met them, she embraced them and loved them as there were her own.  However, those relationships with the children were challenged at times and there certainly were many times she could have called it quits and thrown in the towel.  She rose above the chaos and endured the hurt for several years.  In addition to helping to raise the two children, her biggest desire was to be a mother herself. There was a period of about 10 years that attempts to make that a reality fell short.  The disappointment was so overwhelming that when there were events around mother's day she would avoid them, and quite frankly was upset with God and the unwillingness to answer prayers. Her faith and relationship with Our Savior has since given her an indescribable peace that only God can provide.   Anyone who has had an encounter with her, knows that the love she has for people is an example of how God loves us. Kelli is certainly a "Mom who Rocks!"
Kelly minney
Kelly is the one that keeps our whole family going. She takes care of the house, the kids, the dogs and everything between. She makes time for not only our family but the church family as well. She cleans the church almost every week and always try's to do anything that's asked of her even when I tell her she is doing to much. She always gets it done no matter how tired and how much is on her plate. I know I can't say enough about her but she is the greatest mom and we love her.
Kristen Dennison
My daughter is a childless woman who finds Mother's Day difficult.  She very much wanted to have children but all those hopes, and dreams were taken away when she was diagnosed with ovarian cancer at the age of 27.  We will celebrate five years of her being cancer free this year.  Thank God!  Although my daughter is childless, she has two fur-babies that she considers her children.  I know some people roll their eyes, but these dogs are an important part of her life. My daughter would set an alarm every 2 hours to get up and take her dogs outside when they were pups.  My daughter takes her dogs to daycare while she is at work.  I have seen my daughter rush one of her dogs to the vet with tears streaming down her face.  She has thousands and thousands of pictures on her phone of her dogs.  She loves Murphy and Fiona very much and has raised them from pups.  And you had better believe that I have attended more than one doggie birthday party in which she makes a special pup cake.  Mothers are nurturing and their children depend on them for all their basic needs.  My daughter has exhibited these same qualities in taking care of her fur=babies, and for her patients as she is a Hospice RN.  While her children may not be human, she loves them just the same and that is what makes her a mom.
Kristy Oyster
Even though we argue and don't always agree you are always there for me and always love me i don't show it as much as i should but i love you much much more than you know even when I'm being difficult you still do nice things for me and even though I don't always show it I appreciate you so much no matter what I will always love you more than you think?? I love you and hope today is a great day for you
Lisa Popp
What makes my mother so great is that most of my life and my sister's life she was raising us by herself and she was a single mom but she didn't care she raised us very good just because she was a single mom it did not stop her she never got sad or quit and she never quit on us me and my sister wouldn't be who we are today without her pushing us to be the best version of ourselves she always motivated us to do right and she never would've let us quit on anything she raised us so good and because she did me and my sister achieved A lot of stuff Aiyanna is in college and I am doing good at school and  in multiple sports and me and Aiyanna  wouldn't of gotten here without her my mom is something special we love her so much she's nice caring in Just a overall good person even though she does get frustrating sometimes we still love her and that wraps it up to say Mom you rock
Lisa Popp
I'm nominating my mother because as everyone knows I'm in college student  and I have been struggling my first year but through this struggle my mom has been by my side and supporting and making sure I do my best. Me and her have been through so much together her being a single mom and making sure I have everything I could ever want.She's so hard working being a single mom taking care of me xander I don't know how she does it. She had been my dad my mom and my bestfriend all in one.I couldn't ask for a better mom.She's definitely a mom who rocks!
Lisa Salz
Lisa Salz is a daughter, daughter-in-law, mother, step-mother, mother-in-law, grandmother, sister, sister-in-law, wife, best friend, and a wonderful God-fearing woman. Lisa is a special education teacher and has been for nearly 35 years. Lisa has spent her lifetime taking care of others, and others in need, and others who cannot take care of themselves or defend themselves. Lisa does this at her own expense to herself, her health, and her own quality of life and self-enjoyment.  
When her mother went into the hospital, she was there. When her son went into the hospital, she was there. When her father went into the hospital, she was there. When her parents were in the hospital, she would then stay the night with the other parent at home to tend to their needs when she wasn't allowed to stay in the hospital with the sick parent. 
When her soon to be daughter-in-law needed a mother since hers wasn't around to help plan her wedding, again in steps Lisa to lend a hand and help, Lisa was there.
When her step-daughter called with a new baby question that only an experienced mom could answer because her dad doesn't remember and dad didn't do that, Lisa was there.
When her other step-daughter needed assistance with her wedding dress, Lisa was there.
When her daughter moved to her new home, there was Lisa going through things to give to her, searching online for other things that she would need and driving 12 hours to deliver a trailer full of those things for her, Lisa was there.
When her mother-in-law needed a shoulder someone to listen, Lisa was there.
When her special needs students need someone to advocate for them, Lisa is there, when one of her students doesn't show up for class Lisa calls their parents checks in on the students, she's been known to make house calls to get some of those students to class, when her students need someone in their corner, Lisa is there.
All these things come naturally to Lisa, its in her heart. Her generosity is in her blood and again it's just natural to her.
Lisa will be retiring soon, she discusses being able to better take care of her parents and to see her family more, enjoying her retirement is always second in the conversation.
At the end of her long days by the time she reaches the couch it usually just takes a few minutes and her eyes drift closed from exhaustion. 
When you look to define "Mom's who rock", Lisa is there, because it's her.
Malinda Coffin
Malinda has gone through so much lately, and through it all, she still does so much to care for her family. She recently had a cancer scare. And, through the treatment, she still was concerned about how to make sure that her family was cared for despite her absence. Even through all of the stress, she still worked extra overtime at her work. She is always planning events, preschool homeschool and activities for Kiera, our daughter to give her all the opportunities to grow and have fun through her childhood. Malinda is a wonderful mother who is constantly loving and caring about the people around her.
Mary Koehler
I believe giving birth to a child doesn't necessarily make you a mom. I have known Mary for approximately 30 years. She takes being a mom very serious. She gave  birth to two children, but has been a mom to more kids and adults than I can count. When I found myself needing a home 27 years ago with a teenage daughter she and husband opened theirs. Sometimes she took on the roll of mom for my daughter and myself. She taught piano in the evening so she could be there for her kids in the daytime. She made dinner between students. Then came grandkids! She retired so she could daycare them, and mother them until their mom came home. Then about 15 years ago My grandson came to live with us, so another child that needed a mom., a few years later my granddaughter joined our home, so she is being a mom yet again. Even the little girl down the street knew where to go for love. Many of these kids and now adults call her Nanny, but the way I see it a grandma is just an older mom. At least that's what I see when I see Mary Koehler. Even now when her daughter went back to school and also work, she makes dinner for us and her daughters family just to help her daughter. Because that's what moms do. Being a mom is so important to her that when mine was dying she made sure I could be with her. Not only did she get a plane ticket for me, but she took care of getting me off work and that is how much being a mom means to Mary. I could go on and on but think you get the picture.
Megan Alt
This mom is multi talented. Not only does she help provide for her family outside of the house with her work schedule, but she also fulfills the duties of a mother in the house. Much she does gets taken for granted and not appreciated enough. Whether its packing her kids lunch, cleaning the house, taking kids to doctor's appointments, or making dinner's for our family and others, she's always looking for a way to love and help others. These are just a few of the many reasons why she is a rockin' momma! We love you and thank you for ALL you do!
Melody Young
She is constantly coming up with fun activities for all her kids and truly shows love and affection towards them. She is fun, caring, and passionate when it comes to all her kids and it's amazing to see everyday!
Melody Young
I mean, have you met the woman! Melody is an amazing woman inside and out. She always has a kind thing to say and finds the best out of every situation. She is a loving mother to Sydney and Jordan and an awesome bonus mom to Daymond and Darnell. She goes out of her way cook, clean, and set up activities that the children will love. Melody, can you just go ahead and adopt me!
Melody Young
For most of my early life, I didn't know there was such a thing as a mother who would or could provide love, gentleness, strength—"mother" and those characteristics simply did not go hand in hand. Even now as an adult, when I see that there are such mothers (and maybe I am one myself, somehow, through the grace of God), I am filled with the wonderfulness of it. 
This "mom who rocks" probably doesn't see in herself what I do, from the sidelines; she likely doubts every breath she takes as a mother. So, I hope she will hear this and place it in her heart as gently as a baby bird, where it can be a reminder to her that yes, indeed! even on the darkest day, God made her to be a mother!
She embraces the gift that her children are in this world. Not a gift to her; no, they are not for her, even if they are of her. They are God's children, as is she. She watches over them, brushes the webs from their eyes when they are blind, disciplines when they go astray, holds them when they are broken, weeps when they are hurt, delights in their creation.
Her love is fierce, her imperfections are visible. She is a mom who rocks.
Michaela Young
I have pondered what it means to be a great mother for quite some time now. The word that keeps resurfacing during my reflection is "Sacrifice". Michaela is mother to two handsome little curly-headed boys, who I'm sure you've seen around the church. She has accepted my oldest son as her own from the time he was two. She has selflessly treated him as if he was her own, and truly cares about his well being. At 11 years old, having a mouth like his father, he doesn't make that easy for her. Michaela has sacrificed so much through her dedication to our family. Whether that be her free time, hangouts with friends, time with her sisters etc. She does not blink an eye when making these sacrifices for our children, and for that I am eternally grateful. Michaela is employed, commits to being a loving wife to a sometimes hard-nosed husband, and ALMOST never pulls her hair out while watching two rambunctious toddlers. She consistently puts others first, and provides a light to those who have entered a dark place. I pray, every day, that more people, parents and Christians adopt your willingness to sacrifice for others. We all love you so much. Happy Mother's Day.
Tammy Lauer
Tammy may not be my biological mother, but to me, she's mom. She came into our lives when we were teenagers but it felt as if we had known her forever. She has always been our go-to person. Our voice of reason, our person of advice, our foundation. When my father met her we knew she was the missing piece to our family. She entered our lives right before my father received a life changing diagnosis. Most people probably would have ran away……not Tammy! She has embraced every obstacle and update with grace and optimism. I'm so thankful that God led my father to her. Without her, I don't know where we would be. Tammy is (without a doubt) a mom that rocks! We love her and praise God that she became a part of our family! I don't know where we'd be without her.
Tonia Bigelow
My mom is simply amazing, I could use every word in the thesaurus to describe my mom but there simply aren't enough words. She's in every one of my happiest memories, she has always been there for me. She doesn't sugarcoat the truth, but she never stops encouraging me and my brothers. 
She has gone through hardships that no person should have to go through but she never let it break her spirit. No matter how many times or how often life comes and knocks her down, she always stands back up. She has this unbelievable confidence in herself that I strive to have. 
Truth is, what makes her so great is that despite all the bad that has happened to her, she still gives the most comforting hugs and the best advice even though we rarely take it. She takes time out of her busy day to talk to me, to love me. She still wipes away the tears from my eyes when I need someone. 
She has never failed to show me that she loves me and that she would do anything for me. She has never stopped believing in the goodness in myself, my brothers, and the world. There is not enough words in the dictionary to describe how amazing of a woman, wife, and mother Tonia Bigelow is, but it comes down to, there is not a single person on this planet that I would rather be my mom than her. I love her, my brothers love her, we love her because there is simply no one more amazing than she is.
Tonya Smiley
My mom is the best because she took a chance… She took a chance on me and my sister when she owed us nothing. Little did we know at that time she needed us more than we needed her, she worked for a year to give us the world, only for her to get another call that our brother and sister were born so she took another chance, through health problems and being told my sister would never walk my mom still had faith. I couldn't ask for a better woman to adopt us. She taught us morals and respect, but she also taught us that God makes everything happen for a reason. She taught us to always be grateful for what you have because you never know what other people don't have. She gave us everything when she had nothing. She taught us to be grateful and thankful for everything God gives us and I pray and thank God every day for my mom who took us in and gave us a beautiful life. I couldn't ask for more now we have a family of 9
Tonya Smiley
She's really nice and really funny. She's the best mom I could ever have. She's so caring and nice. A mother is someone who can take the place of all others but whose place no one else can take.
My mother Rocks because she is a Godly woman full of the fruits of the Spirit. She is joyful, patient, kindness, goodness, faithful, gentle, peaceful and above all Love. As well as forgiving, perseverance, honest, and thankful. 
   My parents divorced when I was 3/4. At an age where I couldnt comprehend what was happening. My dad who I loved dearly took his anger and bitterness and directed it at my mother, thru us. But my mom would never speak bad about him. My mother allowed my dad to take us 2 girls for full custody bc she didn't want us to be in middle of feuding parents and bc she didn't want us to be split from each other. Not to mention,  alot would say now I think had she not allowed him to have us he would've died alot sooner than he did. She broke her heart and sacrificed her happiness for ours. Jesus said there's no greater love than laying down your life for another. I'm also reminded about the story in 1Kings 3:16-18 about the 2 mother's fighting over the baby boy. 
As a teen and child growing up hearing the things I did. How my mom didn't want us and that's why we lived with our dad, she never spoke anything bad about my father so I just thought it had to be true. So I was mean and disrespectful and broke her heart every chance I got because of my own hurt. But she could never see anything but good in me even when others didn't. She never gave up on me. She's always been my biggest supporter. Always a call away to " who loves you baby?" Most of the things I've learned from her are things that couldn't be taught from a book or with just words  like how to be joyful even in the storms.  patient and kind even to people that aren't with you. How God is always there or that she would say a prayer for me. Gentleness slow to anger, forgiveness and above all Love. 
And that is why my mom rocks. 
                                Mindy 
Mindy Buchanan
My name is Claudia and my mother is Mindy Buchanan. There's hundreds of reasons my mom is amazing, and I'm not sure where to start. She's loving, kind, thoughtful, sweet, down to earth, funny, and one of my absolute favorite people on this earth, and I'm truly blessed to call her my mother. 
She's not just a parent to myself, but an amazing mother to my four other siblings. She also tries her best to be a mother to her boyfriends children, even if they're not her own. She also treats my boyfriend like one of her own, and he calls her mom too. His mother passed away when he was nine and was never in the picture, so for her to step up and treat him like one of her own means the world to both him and I. 
She loves freely, free of judgement, she's always there for everyone. I've yet to meet anyone who isn't instantly treated like a long friend by her. She's a good listening ear, there to listen to anyone's woes, always a very caring soul. 
She's someone I look up to, for her kindness and her strength. She's been through so much over the years, and while I haven't known her for the entirety of her life, for the wonderful years of my life that I've known her, she's blossomed like a beautiful flower, or like a caterpillar breaking out of its shell to reveal a free butterfly. She's changed so much over the years, in the best of ways, and she's become an even better mother and person. 
I'm beyond proud of my mother, and some of my favorite memories will always be with her. Even if it's something as simple as getting coffee together, I adore every moment I have with her. I would be lost without her, without her love and support. She's truthfully my best friend, and I love her more than I can express. 
I could ramble on and on, about the many friends she's given food and shelter to, to the many acts of service and kindness she's offered, to the many things she's taught me and the ways she's made me into the person I am. She's the best mom and friend anyone could ask for, and she deserves nothing but the best. 
I love you, mom. 
Thank you for your time, and I hope you get to see what an amazing person she is, too.